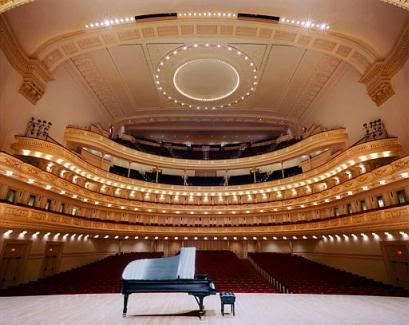 Two months from today we'll be in NY city, in rehearsal, for the National Youth Choir! We're still raising funds to get there but I think we'll make it! The Madrigal choir will be joining with other High School students from around the country to rehearse and then perform in Carnegie Hall! The concert is Sunday, April 19th.
We just got our music yesterday... should be fun! I don't really get to "do" anything while there except for watching out for 20 High School students (which may be a challenge). I'm looking forward to the change of scenery and a chance to observe the conductor and accompanist they will have there. I have SO much to learn (a tous les niveaux!).
New York here we come!